August 23, 2022

Branson Regional Arts Council

No Comments

6154 Views
Open Auditions for Blithe Spirit 
The Branson Regional Arts Council is holding open auditions for a Halloween weekend play production, Blithe Spirit, with 5 hilarious performances at the Historic Owen Theatre. (205 S Commercial St, Branson, MO 65616)
Audition Date: Sunday, September 4th, 6pm-8pm
Notes: You may be asked to stay the entire two hours.
No need to prepare anything as you will be paired with others to read sides from the play.
If you have a headshot and resume, please bring one, but we will also have audition forms that will be sufficient.
For questions please contact Karie at 417-336-4255 or edu@bransonarts.org.
Please review the proposed rehearsal schedule below and make known conflicts with any and all rehearsals and performance days on your audition form.
Rated PG-13 | for spiked drinks and saucy dialogue
The smash comedy hit of the London and Broadway stages, this much-revived classic from the playwright of Private Lives offers up fussy, cantankerous novelist Charles Condomine, re-married but haunted (literally) by the ghost of his late first wife, the clever and insistent Elvira who is called up by a visiting "happy medium," one Madame Arcati. As the (worldly and un-) personalities clash, Charles' current wife, Ruth, is accidentally killed, "passes over," joins Elvira, and the two "blithe spirits" haunt the hapless Charles into perpetuity.
Blithe Spirit Character Descriptions: 
Charles Condomine
Charles Condomine, a novelist. Charles is bright, sophisticated, articulate, and debonair
but somewhat at the mercy of his wives, past and present. His interest in spiritualism as a subject for a novel
leads Charles to ask Madame Arcati to dinner and a séance. He is skeptical but becomes a believer when the
ghost of his first wife appears—and stays.
Ruth Condomine
Ruth Condomine, Charles's second wife. Like her husband, Ruth is witty and sophisticated,
and she is quite the society matron. Ruth is a bit stuffy and a little predictable. She is convinced that Charles has lost his mind when Elvira appears. Ruth acts as a concerned wife, trying to restore Charles to normalcy.
Elvira
Elvira, the ghost of Charles's first wife. Only Charles can see or hear her. In life, Elvira was spirited,
outgoing, wild, and carefree. In death, she is no different; she socializes with Genghis Khan. She does love
Charles, if somewhat casually, and is jealous of Ruth.
Madame Arcati
Madame Arcati, the local spiritualist and medium. Elderly but spry, Madame Arcati comes
into the play talking to an eight-year-old contact on the other side. She truly is in contact with the other world
and inadvertently is the "medium" through which Elvira is called back to this one. She is eccentric, effusive and
boisterous.
Dr. George Bradman
Dr. George Bradman is a good friend of the Condomines who is invited to dinner and
the séance. He is entirely skeptical of anything to do with the occult but tries his utmost to go along with the
proceedings for the sake of Charles' research.
Violet Bradman
Violet Bradman is Dr. Bradman's wife. Simple and naïve, she is quite excited about being in
the presence of the medium, whom she finds fascinating.
Edith
Edith is the Condomine's new maid. She is nervous and tears around at breakneck speed trying to do
things right and make a good impression.
The Creative Team:
Director:
Carson Burkett
Assistant Director:
Adam Hood
Stage Manager:
C.J. McElhiney 
Stage Manager Apprentice:
TBD
Props Mistress:
Megan King
Set Design:
Kyle Blanchard
Costume Design:
Anika Bryceson
Dialect Coach:
Josh Boulden
Rehearsal Schedule: October 2-26, 2022
First week 10am-1pm, M-F (Oct 2-7)
2nd & 3rd weeks 7-10pm, M-Sat (Oct 10-15, 17-22)
Performance Dates: Oct 27-30, 2022 (Thu, Fri, Sat 7pm, Sun 2pm & 7pm)
---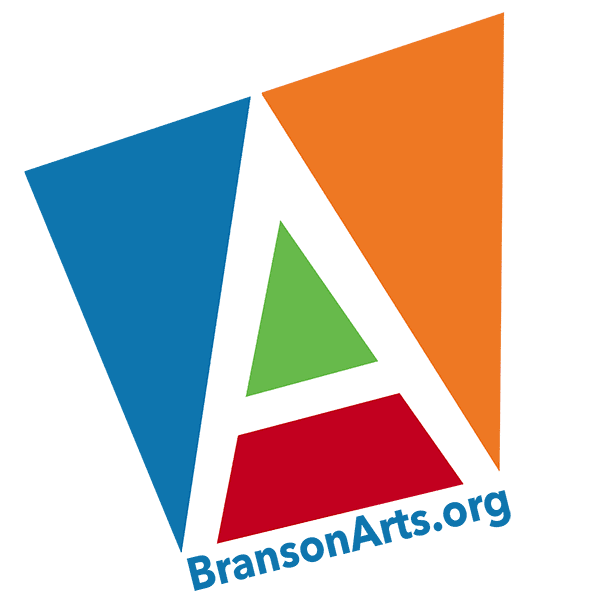 The Branson Regional Arts Council was founded in 1965 as the "Taney Arts Council," and officially established 501 (c)(3) non-profit status as "Branson Arts Council, Inc." in 1993.
Our mission is "to provide artistic, cultural and educational opportunities that support, strengthen and enhance artistic experiences for people of all ages in our area."
Financial support  is provided by BRAC members, theatre patrons, private donors, as well as additional grant support from  the Missouri Arts Council and other organizations.
BRAC, PO Box 2004, Branson, MO 65615
https://bransonarts.org/wp-content/uploads/2022/08/Blithe_Spirit_Auditions_1200.jpg
630
1200
Branson Regional Arts Council
https://bransonarts.org/wp-content/uploads/2017/03/BRAC-HeaderLogo.png
Branson Regional Arts Council
2022-08-23 16:28:59
2022-08-23 16:50:48
Auditions For Blithe Spirit – A Hilarious Comedy Play At The Historic Owen Theatre