Merry Christmas Appreciation From The Branson Regional Arts Council
2018 has been an exciting year for the Branson Regional Arts Council. After moving into our new home venue of the Historic Owen Theatre, we produced workshops, educational events, film presentations, and 9 major theatrical productions with over 8,500 patrons attending throughout the year.
An estimated 100,000 patrons passed through the Branson Convention Center Art Gallery, and we were honored to be the recipients of the 2018 Charity of the Year award from the Branson Lakes Area Chamber of Commerce.
We thank our hundreds of volunteers who helped in so many ways. Our volunteers include visual artists, actors, set builders, ushers, concessions, box office staff, cleaning crew, and more.
In 2018 BRAC received financial Assistance from several sponsors including the Missouri Arts Council and from major donors such as Mrs. Jean Cantwell, Herschend Family Foundation, and Mrs. Barbara Cohn. Our Benefactors included Anne & Mac McGregor, Dr. Arthur & Kim Hale, Marty Schmitt's Art That Rocks For U, Titanic Museum Attraction, Branson Dental Center, and a new benefactor The Tracks Family Fun Parks. Our Business Patron was Martin Dingman, and our Business Sponsors included Greg & Roz Slavik, Silver Dollar City, Peter Engler Designs, Jim & Jennifer Justus, Doug & Nileen Little, Nathan & Darla Howe, and Michael Horn Attorney at Law.
We also thank our many Buy-A-Seat Donors, Tri-Lakes Board of Realtors, and the hundreds of Branson Regional Arts Council members.
Our new BRAC Conservatory of the Arts Education Team includes:
Kim Hale – Educational Advisory Chair/BRAC Vice President
Lloyd Alexander-Holt – Education Director, and Director of Vocal Studies
Kristen Dasto – Director of Dance Studies
Jacob Estes – Director of Musical Theatre
Perry Harper – New Vocal Instructor
Karie Dykeman – Educational Department Administrative Assistant
We must include a special thank you to our 2018-2019 Board of Directors: Lisa Murphy (President), Kim Hale (Vice Pres), Heather Douglas (CFO), Darlene Graham (Secretary), Clint Cross, Hayden Head, Marty Schmitt, Bonnie Herrmann, Dr. Art Hale, Tina Cool-Anderson, Barbara Walker, Lea Trimble, Rick Uebel, Roz Slavik, and Darla Howe. Also two members who went off the board this year, Patty Slicer and Patti Sanders.
Special thanks to: our attorney Harry Styron, Ron and Diane Mathes with the Historic Owen Theatre, and Marc Mulherin and the staff of the Branson Convention Center who assist with Art Gallery that we promote on behalf of the City, and finally the City of Hollister for all their support with our Shakespeare In The Park productions.
"There are so many hard working folks who I didn't mention in this video, but they certainly deserve special credit for always going above and beyond for BRAC. Karie Dykeman, Jack Vandewark, Pamela Meadows, Marshall Meadows, Jordan Alexander-Holt, Larry Waggoner, Rich Spoley, Melissa Rivera, Mike Groff, Nick Batey, Michelle Rogers, Stephanie Groff, Kyle & Kellsey Bradley, Nicole Dasto, Lori & Lorie Best, Haley Bertrand, Delyla & Rick Uebel, Jonathan Crum, Dave Yeager, Brian Dasto, Alex Harris, Jessica Luthardt, Dylan Pratt, Todd Aeschliman, Melonie Brown, Josh Silvy, Doug & Nileen Little, Greg & Roz Slavik, Marty Schmitt, Lisa Murphy, Kim & Art Hale… the list goes on and on… WOW! This doesn't even begin to thank the many terrific actors, parent volunteers, student volunteers. I don't want to miss anyone, so I'll just say, if you participated in any way this past year… THANK YOU!!! YOU ARE AWESOME!!"

– Jim Barber, BRAC Executive Director
Local area media has been terrific in regards to helping us spread the word to our community.  They include the Branson Tri-Lakes News, Branson Independent, Springfield News Leader, Springfield Business Journal, Taney County Times, Stone County Gazette, area radio stations including KRZK, KHOZ, KLFC, KSMU, and local television stations KY3, KOLR-10, and The Vacation Channel. We are also proud members of the Branson Lakes Area Chamber of Commerce, Table Rock Lake Chamber of Commerce, and the Hollister Chamber of Commerce.
Visit our website BransonArts.org for info on Memberships, Season Passes, or how to "buy a seat" at the Historic Owen Theatre.
Thank you for a tremendous first season at the Historic Owen Theatre! Merry Christmas and Happy Holidays to everyone!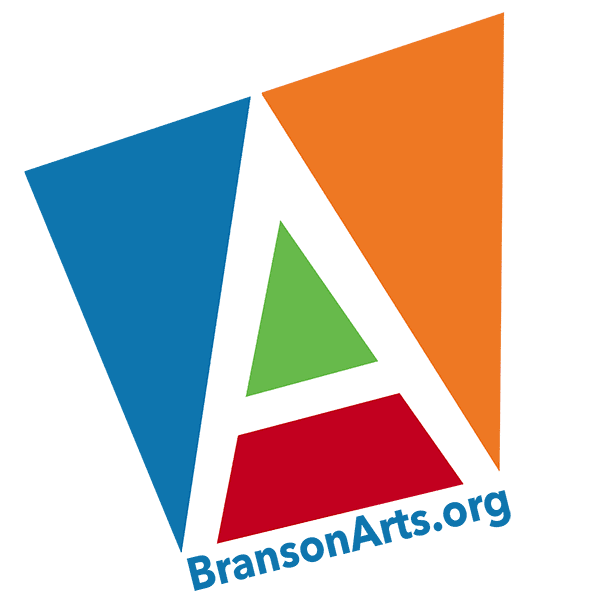 The Branson Regional Arts Council was founded in 1965 as the "Taney Arts Council," and officially established 501 (c)(3) non-profit status as "Branson Arts Council, Inc." in 1993.
Our mission is "to provide artistic, cultural and educational opportunities that support, strengthen and enhance artistic experiences for people of all ages in our area."
Financial support  is provided by BRAC members, theatre patrons, private donors, as well as additional grant support from  the Missouri Arts Council, City of Branson, and other organizations.
BRAC, PO Box 2004, Branson, MO 65615
https://bransonarts.org/wp-content/uploads/2018/12/Christmas_Thank_You_Arts.jpg
1108
2121
Branson Regional Arts Council
https://bransonarts.org/wp-content/uploads/2017/03/BRAC-HeaderLogo.png
Branson Regional Arts Council
2018-12-23 19:03:35
2018-12-24 11:34:01
Merry Christmas Appreciation From The Branson Regional Arts Council