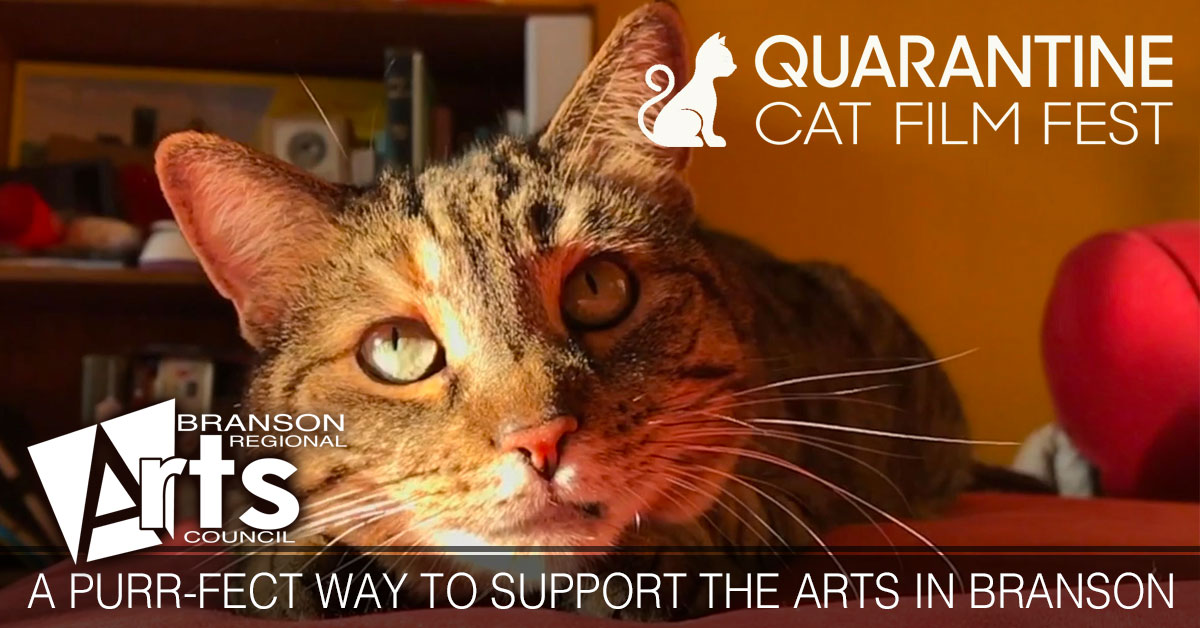 Quarantine Cat Film Fest Benefits Branson Regional Arts Council's Historic Owen Theatre
A new online cat video movie made its virtual world premiere on June 19, and proceeds will help keep the Historic Owen Theatre afloat amidst the COVID-19 crisis.
Filmmakers sifted through more than 1,100 submissions from across the world to create Quarantine Cat Video Film Festival— a 70-minute compilation cat feature that is now available to watch at home through virtual cinema.
The film brings together the cutest, funniest, bravest, and most loving cat videos exclusively filmed during the 2020 quarantine. Its release is through virtual cinema – a new tool used by cinemas nationwide to sell tickets for newly released films that customers can watch at home.
The response has been better than we could have ever hoped and we have so much great content to work with. It's going to be a really fun feature with hilarious and adventurous cats and, of course, some adorable kittens too. – Brian Mendelssohn, Film Director
Quarantine Cat Film Fest was developed to help bring digital revenue to independent theaters during the COVID-19 closures. More than 60 independent theatre houses, most of which were closed this spring, signed on to show the movie through virtual cinema. Half of the $12 ticket will go directly back to the theater screening it through its virtual cinema portal.
The pandemic forced the Branson Regional Arts Council to close the Historic Owen Theatre last March, yet our expenses to lease and maintain the facility have continued without any productions to help support our efforts. Until we are able to safely welcome audiences back into this 200 seat venue, we are relying on virtual education classes in the arts and outdoor events to entertain our area residents. This online film fest is a fun and unique way to assist in our ongoing fundraising activities. – Jim Barber, Executive Director of the Arts Council
Unlike most virtual cinema films, Quarantine Cat Film Festival was created and distributed through Row House Cinema, an 84-seat independently owned theater in Pittsburgh, Pennsylvania. Mendelssohn, who also owns Row House Cinema, and his wife came up with the idea at the beginning of the quarantine when they were watching their own cats, Oliver and Isabella, play at home.
"We thought, if everyone is stuck inside with our cats anyway we might as well start filming the hilarious things they do and make a cat movie" said Mendelssohn.
Virtual cinema ticket sales for Quarantine Cat Film Festival in support of the Historic Owen Theatre can be purchased securely online now at BransonArts.org/meow.
GET QUARANTINE CAT TICKETS HERE
Just The Facts:
Quarantine Cat Film Festival invites viewers watch adorable cat videos at home while supporting their local theatre venue.
More than 1,100 cat videos were submitted for the compilation film Quarantine Cat Film Festival.
Ticket sales will help support more than 60 small, independently owned and historic venues across the country, including the Historic Owen Theatre in Branson, MO.
Purchase your virtual film ticket at BransonArts.org/meow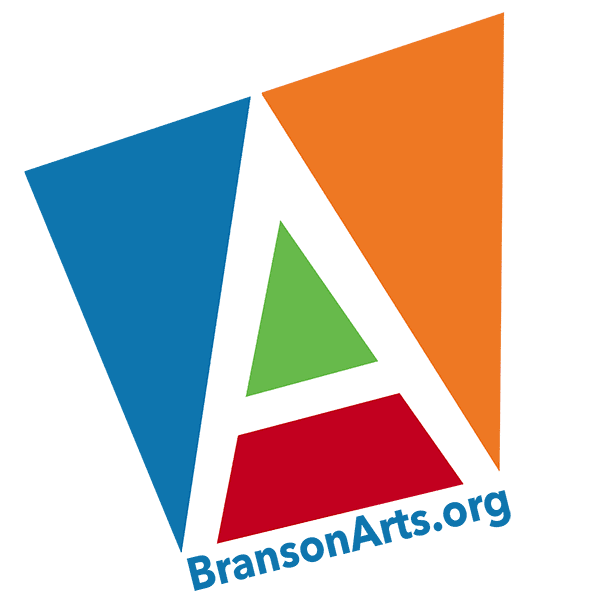 The Branson Regional Arts Council was founded in 1965 as the "Taney Arts Council," and officially established 501 (c)(3) non-profit status as "Branson Arts Council, Inc." in 1993.
Our mission is "to provide artistic, cultural and educational opportunities that support, strengthen and enhance artistic experiences for people of all ages in our area."
Financial support  is provided by BRAC members, theatre patrons, private donors, as well as additional grant support from  the Missouri Arts Council, City of Branson, and other organizations.
BRAC, PO Box 2004, Branson, MO 65615
https://bransonarts.org/wp-content/uploads/2020/06/Quarantine_Cat_Film_1200.jpg
628
1200
Branson Regional Arts Council
https://bransonarts.org/wp-content/uploads/2017/03/BRAC-HeaderLogo.png
Branson Regional Arts Council
2020-06-28 08:56:51
2020-07-01 14:31:12
Quarantine Cat Film Fest Benefits Branson Regional Arts Council