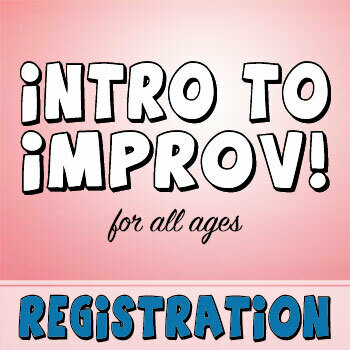 INTRO TO IMPROV!
SKU PARISH-03
Product Details
Let's make stuff up! Learn the basics of Chicago style improv to sharpen your performance skills, quick wittedness, and become the best conversationalist in any social setting! We will explore the concept of recognizing comedic game, playing at the top of our intelligence, active listening and support to "yes-and" our way to improvised scenes.
By the end of this class, students will be ready to move on to Intermediate Improv and beyond!
The goal: A live zoom Improv show you can invite your friends and family to attend!

Registration is only $40 per student for all four classes! This class is for ALL AGES.

Each live session will last for 1 hour. Students will be sent a private Zoom Video link so they may interact with the instructor via their computer, pad or smart phone device.
Instructor Amelia Jo Parish is an artist based in Nixa, MO. She has studied theatre, humanities and fine arts at Drury University and Webster University, and Improv with the Upright Citizen's Brigade in New York City. She has performed at The Muny, The Goodspeed, The Paramount and other theatres across the country and currently serves as the Literary Manager for the Firebrand Theatre Company based in Chicago, IL.
Save this product for later