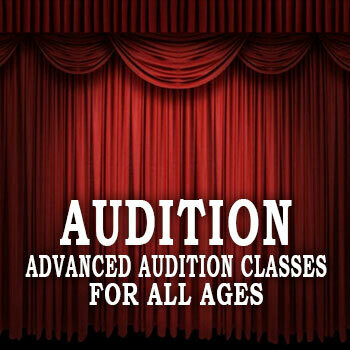 Advanced Audition (all ages)
SKU ADV-AUDITION
Product Details
The Branson Regional Arts Council Youth Education Department is excited to offer a SIX WEEK ADVANCED AUDITION CLASS, open to all ages.

*Prerequisite: This class is open for Advanced Musical Theatre students only...other inquiries will need to go through instructor.

Description: Students will go through a substantial six week audition intensive designed to break bad auditioning habits. This class will be set up so each student will be assigned new (appropriate for their type) materials each week to learn. Then, they will return the following week and perform these materials as a mock audition. Through different exercises and group discussion every student will leave this class feeling more prepared than ever to BOOK THAT ROLE!

Classes begin Tuesday, September 17th and occur every Tuesday for SIX, fun filled weeks of fun, interactive acting classes with your instructor, Jacob Estes!
WHEN: Sept 17 - Oct 22, 2019
TIME: Tuesdays, 4:30pm - 6:00pm
WHERE: Historic Owen Theatre
Registration Fee includes all 6 weekly sessions:
1.5 HOUR CLASSES - $80
PLEASE REGISTER EACH STUDENT INDIVIDUALLY, REFRESHING THIS FORM EACH TIME
Save this product for later