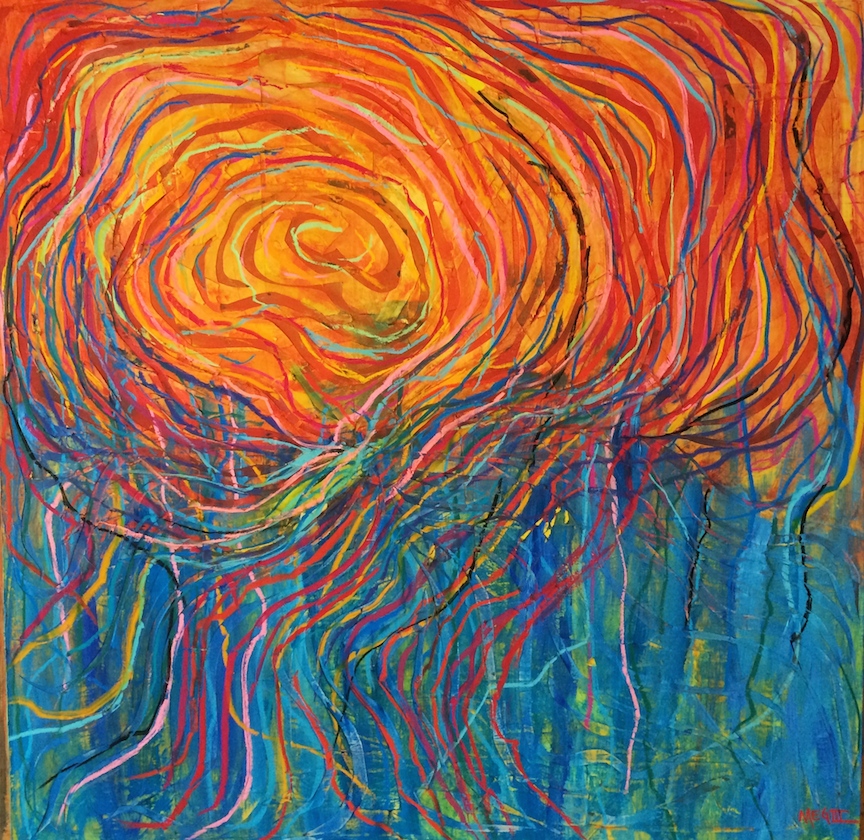 NOTE: PURCHASER WILL BE INVOICED IN ADVANCE FOR ANY SHIPPING CHARGES.
Marty Goodnight uses his artwork as an internal dialogue to better understand himself and the world around him. In his professional and personal life, Marty aims to ignite new ideas through a different level of thought.
Marty applies a quiet and thoughtful – yet irreverent – approach to his art. He enjoys the repetition of similar subject matter, explored in different styles and concepts ranging from charcoal to mixed media, abstract to impressionistic. This can be seen in his various versions of subject matter, striking landscapes and surprising use of color.
Marty feels this contrasting style – or self-inflicted arguments of color, lines and emotion allows a different view of what could be seen as typical. Each successful piece reaches a distinct area of conflict of which Marty would describe as his favorite aspect to the artistic process. Many pieces are related to one another and represent different chapters of his thoughts. Together, they tell a story.
Marty is a self-taught painter and each work is a deeper conversation about his life's important moments while continually breaking through to a better understanding of his feelings that creating art provides him.
Display 15 Products per page