ORDER YOUR 2022 SEASON PASSES TODAY
CLICK THE BUTTON TO ORDER ONLINE or call 417-336-4255 for assistance.
NOTE: All 2022 SEASON PASS SALES END ON FEBRUARY 27, 2022 (6pm).
2022

FULL SEASON PASS

 (See 8 Productions)
GET SEASON PASS THEATRE TICKETS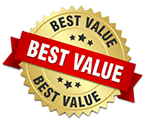 $115.60

– Adult (18+),

$95.20

– Youth (4-17)

Reserve your preferred seat for all 8 shows in our 2022 season.

SAVE 15% On Your Purchase
Makes a GREAT GIFT for a loved one that LASTS THROUGH THE YEAR!
All Pass Tickets Discounted! This is our best value pass!
NOTE: BRAC has no plans to alter this line-up, but show schedules and titles are subject to change.
2022

INDIVIDUAL SHOW TICKETS

(Select One Show at a Time)
HISTORIC OWEN THEATRE TICKETS
$17.00

– Adult (18+),

$14.00

– Youth (4-17)

(includes service

fee)

Reserve your preferred seat for one or more shows at our regular ticket rate. 
---
Disney's The Little Mermaid
Dates: Feb 10 – 27, 2022 (17 shows)
Rated G | General Audiences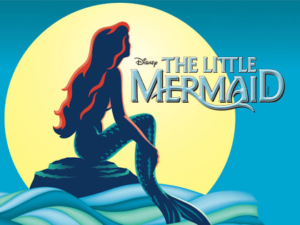 Based on one of Hans Christian Andersen's most beloved stories and the classic animated film, Disney's The Little Mermaid is a hauntingly beautiful love story for the ages. With music by eight-time Academy Award winner, Alan Menken, lyrics by Howard Ashman and Glenn Slater and a compelling book by Doug Wright, this fishy fable will capture your heart with its irresistible songs, including "Under the Sea," "Kiss the Girl" and "Part of Your World."
Ariel, King Triton's youngest daughter, wishes to pursue the human Prince Eric in the world above, bargaining with the evil sea witch, Ursula, to trade her tail for legs. But the bargain is not what it seems, and Ariel needs the help of her colorful friends, Flounder the fish, Scuttle the seagull and Sebastian the crab to restore order under the sea.
---
Godspell
Dates: March 31 – April 10, 2022 (8 shows)
Rated PG | Parental Guidance Suggested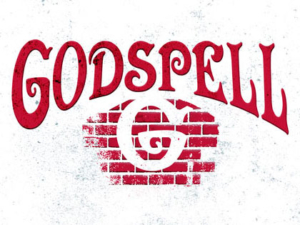 Godspell was the first major musical theatre offering from three-time Grammy and Academy Award winner, Stephen Schwartz (Wicked, Pippin, Children of Eden); and it took the world by storm. Led by the international hit, "Day by Day," Godspell features a parade of beloved songs, including "Prepare Ye the Way of the Lord," "Learn Your Lessons Well," "All for the Best," "All Good Gifts," "Turn Back, O Man" and "By My Side."
A small group of people help Jesus Christ tell different parables by using a wide variety of games, storytelling techniques and a hefty dose of comic timing. An eclectic blend of songs, ranging in style from pop to vaudeville, is employed as the story of Jesus' life dances across the stage. Dissolving hauntingly into the Last Supper and the Crucifixion, Jesus' messages of kindness, tolerance and love come vibrantly to life.
---
Little Women – The Musical
Dates: May 12 – 23, 2022 (8 shows)
Rated PG | Parental Guidance Suggested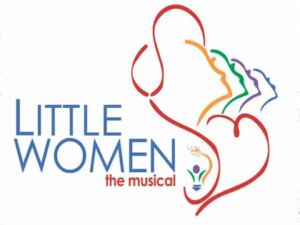 Produced nationally and internationally, Little Women has been praised by critics for its ambition in adapting such a well-known story for the stage. This timeless, captivating story is brought to life in this glorious musical filled with personal discovery, heartache, hope and everlasting love. The original production starred the unparalleled Sutton Foster, who received Tony, Outer Critics Circle and Drama Desk nominations for her performance.
Based on Louisa May Alcott's life, Little Women follows the adventures of sisters, Jo, Meg, Beth and Amy March. Jo is trying to sell her stories for publication, but the publishers are not interested – her friend, Professor Bhaer, tells her that she has to do better and write more from herself. Begrudgingly taking this advice, Jo weaves the story of herself and her sisters and their experience growing up in Civil War America.
---
Beauty and the Beast Jr (BRAC's Summer Youth Institute)
Dates: June 23 – 26, 2022 (6 shows)
Rated G | General Audiences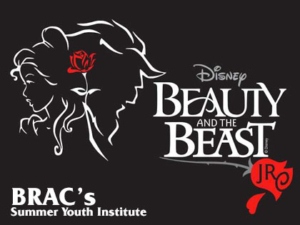 The Award-winning animated film and stage play comes to life in this romantic and beloved take on the classic fairytale.
Based on the original Broadway production that ran for over thirteen years and was nominated for nine Tony Awards, and the Academy Award-winning motion picture, Disney's Beauty and the Beast JR. is a fantastic adaptation of the story of transformation and tolerance. Disney's Beauty and the Beast JR. features some of the most popular songs ever written by Alan Menken and the late Howard Ashman, along with new songs by Mr. Menken and Tim Rice.
The classic story tells of Belle, a young woman in a provincial town, and the Beast, who is really a young prince trapped under the spell of an enchantress. If the Beast can learn to love and be loved, the curse will end and he will be transformed to his former self. But time is running out. If the Beast does not learn his lesson soon, he and his household will be doomed for all eternity.
---
Something Rotten – A Very New Musical
Dates: July 28 – Aug 7, 2022 (8 shows)
PG13 | Some material may be inappropriate for children under 13.
Two brothers set out to write the world's first musical in this hilarious mash-up of sixteenth-century Shakespeare and twenty-first-century Broadway.
Welcome to the Renaissance and the outrageous, crowd-pleasing musical farce, Something Rotten. Created by Grammy Award-winning songwriter Wayne Kirkpatrick, and successful screenwriters Karey Kirkpatrick and John O'Farrell, Something Rotten was lauded by audience members and critics alike, receiving several Best Musical nominations and hailed by Time Out New York as "the funniest musical comedy in at least 400 years".
Set in the 1590s, brothers Nick and Nigel Bottom are desperate to write a hit play but are stuck in the shadow of that Renaissance rock star known as "The Bard." When a local soothsayer foretells that the future of theatre involves singing, dancing and acting at the same time, Nick and Nigel set out to write the world's very first musical. But amidst the scandalous excitement of opening night, the Bottom Brothers realize that reaching the top means being true to thine own self, and all that jazz.
---
Hello Dolly!
Dates: Sept 8 – 25, 2022 (12 shows)
Rated G | General Audiences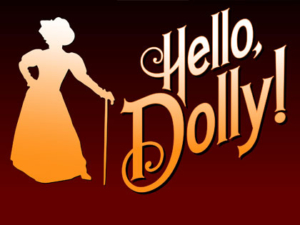 This musical adaptation of Thornton Wilder's hit play The Matchmaker bursts with humor, romance, energetic dance and some of the greatest songs in musical theatre history.
The romantic and comic exploits of Dolly Gallagher-Levi, turn-of-the-century matchmaker and "woman who arranges things," are certain to thrill and entertain audiences again and again.
A Broadway Classic that will no doubt be a huge hit with Branson audiences!
---
Blithe Spirit 
Dates: Oct 27-30, 2022 (5 shows)
Rated PG-13 | for spiked drinks and saucy dialogue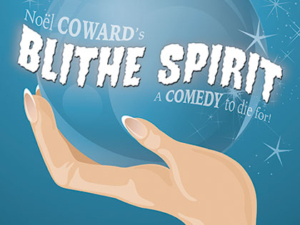 The Branson Regional Arts Council presents a hilarious Halloween weekend production!
The smash comedy hit of the London and Broadway stages, this much-revived classic from the playwright of Private Lives offers up fussy, cantankerous novelist Charles Condomine, re-married but haunted (literally) by the ghost of his late first wife, the clever and insistent Elvira who is called up by a visiting "happy medium," one Madame Arcati. As the (worldly and un-) personalities clash, Charles' current wife, Ruth, is accidentally killed, "passes over," joins Elvira, and the two "blithe spirits" haunt the hapless Charles into perpetuity.
---
Frozen Jr (BRAC's Winter Youth Institute)
Dates: Dec 1 – 11, 2022 (8 shows)
Rated G | General Audiences
The enchanting modern classic from Disney is ready for your Broadway Junior stars! Frozen JR.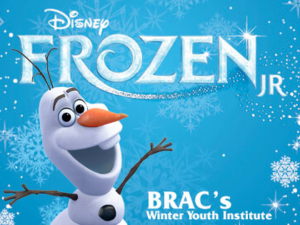 is based on the 2018 Broadway musical, and brings Elsa, Anna, and the magical land of Arendelle to life, onstage. The show features all of the memorable songs from the animated film, with music and lyrics by Kristen Anderson-Lopez and Robert Lopez, plus five new songs written for the Broadway production.
A story of true love and acceptance between sisters, Frozen JR. expands upon the emotional relationship and journey between Princesses Anna and Elsa. When faced with danger, the two discover their hidden potential and the powerful bond of sisterhood. With a cast of beloved characters and loaded with magic, adventure, and plenty of humor, Frozen JR. is sure to thaw even the coldest heart!